Generally, the average rhinoplasty recovery time is about one year, it means you can't see the final results of your nose job up to one-year post-op the surgery. You need to stay at home for 1-2 weeks following the surgery and avoid doing heavy exercise and lifting heavy weight. Rhinoplasty recovery time is an important stage that can directly affect the results of your nose job.
Nose job recovery timeline
Week 1: There is some swelling and bruising around your eyes.
Week 2: Facial swelling begins to subside and the majority of bruising will remove.
Week 3-4: You can return to the normal physical activity but still should avoid heavy exercises.
Weak 6: Your berating will back to normal or at least will significantly improve.
3-6 months: The abnormal sensation and numbness in your nose and nasal skin will be removed.
1 year: The recovery time is accomplished, all the swelling is subsided and you can see the final results of your nose job.
What is rhinoplasty?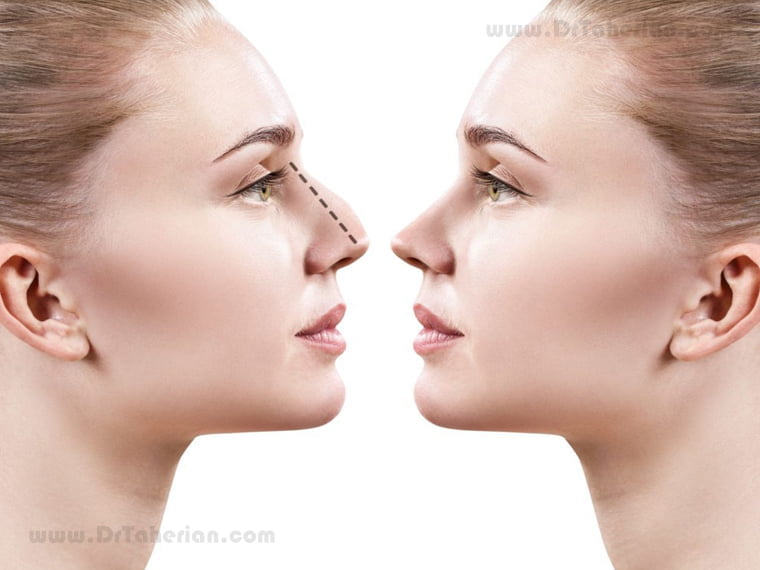 Rhinoplasty also called nose job or nose surgery is the most common cosmetic surgery. It is a life-changing experience for many people and has wonderful long and short-term effects on your body. Nose surgery can be applied either for cosmetic or health reasons including crooked or asymmetry nose, the visible bump on the nasal bridge, off-centered or enlarged nose, the droopy tip of the nose as well as breathing problems.
What to expect during the rhinoplasty recovery time?
Pain. Some pain after the nose job is normal although it is varying for different patients and depending on different factors such as the time the anesthesia wears off. Your doctor prescribes you some pain killer for the first few days' post-ops the surgery.
Swelling and bruising. They are common symptoms following the rhinoplasty. The swelling usually subsides after two weeks; some minor swelling may last up to six months post up the surgery. The degree of the bruising posts up the surgery depending on different factors such as patient sensitivity, the extent of the surgery and even expert of the surgeon. It will go away around 10 days following the surgery.
Bleeding. It may occur immediately following the surgery or during the first days of the recovery time. You should seriously avoid blowing your nose because it can open stitches and incisions. You also shouldn't take some medications that act as a blood thinner such as aspirin or ibuprofen.
General tips to speed up Rhinoplasty recovery time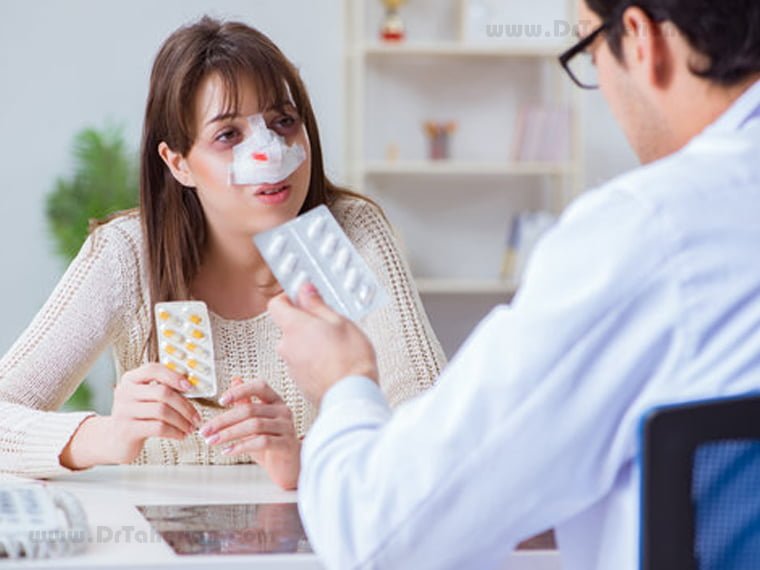 You can speed up the recovery time following the rhinoplasty by doing a few recommended tips as below:
Follow your doctor's instructions. Although you can find much information about the rhinoplasty recovery time on different websites, none of them are as much as effective as your doctor's recommendations. Your doctor guides you about the required medications and the time you should take them, how to care your incisions to prevent infection and the time need to back for a follow-up exam.
Watch your body changes. Your doctor can check your rhinoplasty recovery from outside but you can feel the changes better and if something doesn't feel right post-op the surgery you should contact your doctor as soon as possible.
Get enough rest. Although the nasal obstruction makes some difficulty while sleeping but you should get enough rest because it is the most important part of the recovery time. Your body needs enough energy to heal itself and night sleep can restore your body energy.
Use cold compresses. It can improve the rhinoplasty swelling stages. But you should be careful not to apply the compress directly to your nose, hold it on your cheeks.
Keep your head elevated. You need to keep your head elevated at night and don't sleep on your sides at least for 6 weeks following the nose job. Sleeping on the sides can cause additional swelling and bruising.
Follow a healthy diet. After rhinoplasty, you need to watch your diet because it can affect your healing process. You should avoid spicy and salty foods because it can irritate your sinus and worse swelling. Vitamins can speed your healing time. The first day post up your surgery, you should have a liquid diet and then progress to a light diet. Try to use protein-rich foods and vitamin C because they can help your body rebuild the damaged tissue and improve the regeneration of collagen.
Quit smoking. Rhinoplasty candidates should stop smoking at least two to four weeks before and after the surgery. Smoking can delay the healing, increase the risk of anesthesia, causes scarring and skin loss, airway obstruction, excessive bleeding, nasal asymmetry or poor result and reduce oxygen and blood flow.
Avoid blowing. After the operation, you should avoid blowing your nose because it can lead to bleeding. During first-week post op the nose surgery you feel very congested while you have split on your nose. It can cause difficulty breathing through your nose. You can just clean and wash your nose with normal saline.
Stay away from heavy exercise. You should avoid heavy strenuous activities for a few weeks following the surgery. It takes around 6 weeks until your nasal bone heal after the surgery.
Stay out of the sun. Your nose is more prone to the sunburn for weeks or even months following the rhinoplasty. So you should keep away from too much sun exposure after the nose job, it can increase swelling.